Healthy School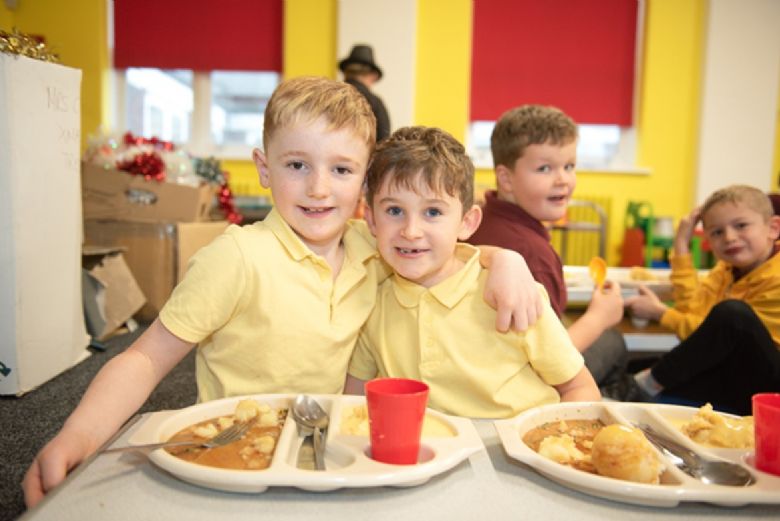 We are a 'Healthy School' and have achieved our 6th 'Healthy Schools leaf' and our 'Silver' Sustrans Award. We encourage the children to be as healthy as possible. Children are only allowed to bring in healthy snacks for breaktime from home, no crisps or chocolate are allowed in school.
Fruit Tuck Shop
The school's ECO-Committee run a 'Fruit Tuck Shop' every break time and fruit costs 25p; fruit can of course be brought from home.
Drinks in school
Children are encouraged to drink water in school and have access to drinking water whenever they want. Drink bottles can be brought from home and refilled in school, but only water is allowed.
We also sell school logo water bottles, available from the reception.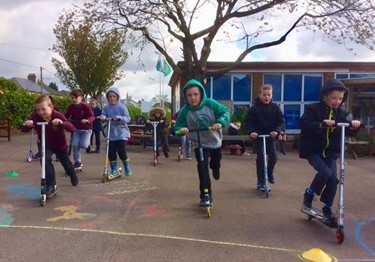 Cycle to school
A considerable number of pupils cycle (or scoot!) to school which we actively encourage. We regularly take part in 'Bike to school' weeks and 'Bling your bike' competitions. Cycle proficiency training' takes place in Year 6 and we access cycle maintenance training through our partnership with 'Halfords'.
Pupils have access to a bike rack to store their bikes during the day and we promote the safe wearing of cycle helmets.
School nurse.
The school nurse, Mrs Nia Sweeny, can be contacted on 01443 443763. She also visits the school regularly to carry out standard health checks and deliver RSE lessons to year 6.
She is very happy to meet with parents when she will talk about any health issues that might be worrying you. Ask at the school reception if you wish to see her.
Head Lice
Sometimes head lice can be a problem in school. Please could parents check their child's hair weekly with a nit comb. If head lice are found, phone the school and a standard letter can be sent home to everyone in that class.
If we spot head lice in your child's hair during the school day we will telephone parents and request they are treated immediately to prevent the spread.