Govenors
Our Governing Body
The governing body would like to offer you a warm welcome to the governor's section of the school website.
The governing body fulfils its role through full governing body meetings and a number of visits and smaller meetings across the school year. It is there to support the school and to be the 'critical friend'. Visits to the school are made by governors on both formal and informal occasions.
All governors at Llanhari Primary School are highly committed to its success. Many have had a long association with the school, and some were pupils themselves. All share in the strong caring ethos and the desire for all pupils to achieve their academic, social and emotional potential.
We welcome the opportunity to meet with parents/carers. If you wish to contact the governors, this can be done either by sending a letter (via the school office) or email admin@llanhariprimary.rctcbc.cymru
Please mark any correspondence for the attention of either Chair of Governors: Colin Lewis or Clerk to the Governing Body: Anneli Hunt.
A school governor duties include:
setting the strategic direction, policies and objectives
approving the budget
reviewing progress against the budget and objectives
challenging and supporting senior staff
playing a part in appointing staff
The governing body in schools and colleges is made up of:
staff representatives
community governors, including parents or students
other local representatives, like councillors
Governing bodies in schools and colleges are accountable for:
the use of public funds
the quality of education provided
the wider contribution to the community
The full governing body meets 3 times per academic year for our Full Governing Body meetings. Many other sub committees meet 3 times a year such as the finance, curriculum and health and safety committee.
Governors also have link responsibilities for subjects and areas within the school and will undertake school visits to gather information and a deeper understanding.
Name

Type of Govenor

Emma Coates

Head Teacher

Mr M Cleverley

Rev R Gratton

Vacancy

LEA

Mrs J. Dilworth

Minor Authority

Miss T. Burke

Teacher

Mrs A Smith

Non Teaching

Mr C. Lewis (chair)

Mrs C. Lambert

Mrs S. Fender

Community

Mrs. C. Hunt

Mr P Apperley

Vaccancy

Vaccancy

Parents

Mrs A. Phillips

Clerk to the governors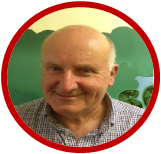 Our Chair of Governors is Mr Colin Lewis