After School Club
Extra-Curricular Activities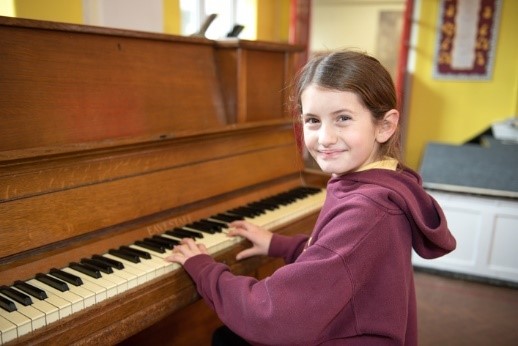 After school clubs
We pride ourselves on the number of opportunities that are available for pupils outside of the normal school day. We have a club to suit almost every interest ranging from football to choir; cookery to ukulele and Spanish to gardening.
Our clubs are enjoyed by all ages, including parents either during the school day or after school. Parents have had the opportunity to join in with Zumba and Cookery classes.
Parents have had their own cookery classes but can also join with their children at their classes, learning to cook together. Without the support of the local community and our teachers giving up their spare time these clubs would not be available, and we are immensely grateful.
Spring term 2023:
Clubs will start week beginning 16th January:
Monday 3:15-4:00pm: Netball - Class 2 and 3 (Mrs Williams/ Miss Thomas)
Tuesday 3:15-4:00pm: Dance - Class 4 (Mrs Lemonheigh/ Mrs Smith)
Thursday 3:15 - 4:15pm: Into Film Club - Class 4, 5, 6 +7 (Mrs Alford/ Mrs Roderick)
Friday 3:15 - 4:15pm: Rugby/Football - Class 4, 5, 6 +7 (Mr Lloyd/ Mr Griffiths)
Mrs Elphick will also be running her choir at lunchtimes (no need to register for this)
Music
Our choir meets weekly, and we sing lots of different songs from Welsh traditional to pop songs.
We have previously sung for the British Legion, Llanhari Community Association, and Llandaff Cathedral, as well as singing at a variety of school events throughout the year. We offer a range of music lessons at the school. We have had children learning to play the trombone, cornet, ukulele, samba drums, and guitar.
All lessons are free or subsidised and children pay a deposit for the loan of their instrument, refunded at the end of the year.
Sporting achievements
The school is very proud of its sporting achievements and the pupils that take part in a wide variety of sporting activities. We have developed successful links with external sporting organisations such as Cardiff City Football Club to enrich pupils learning experiences.
We work hard to promote exercise as part of a healthy lifestyle and actively encourage pupils that sport is for all, regardless of ability. Children in year six have the opportunity to be Sports Ambassadors and undertake training in this role, leading to them running their own sports club. We are fortunate at Llanhari Primary to have a large playing field and extensive grounds for a variety of sporting activities.